MedSkippers Mobility Fellowship Programme will be launched soon!
03 Feb 2021
Our partner ISSA is planning to conduct in 2021 three Mobility Fellowship events, for 8-10 individuals from non-EU countries in each event, between the following countries :
Monte Negro - Croatia
Northern Macedonia - Greece
Tunisia - Malta
Each event will cover:
5-7 days of training onboard a yacht;
Depending on participants experience - the training will include development of crew or skipper skills;
Visiting local maritime/ yachting facilities (marinas, shipyards, authorities).
Some more information on the sailing routes along the three Mobility events can be found below:
Monte Negro - Croatia
Participants will be recruited by a local school and the event should take place as soon as the COVID-19 related restrictions are relaxed - possibly in May 2021.
The event will take place near Dubrovnik, South of Croatia. Participants will be sailing on board a sailing yacht near Dubrovnik and nearby islands.

Northern Macedonia - Greece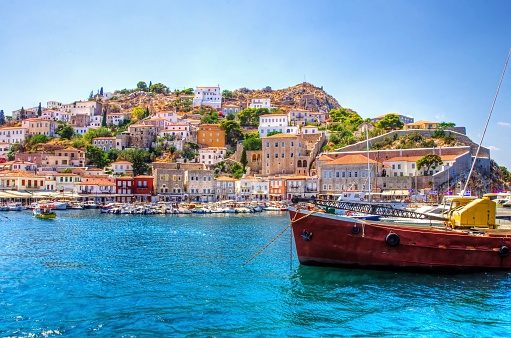 Participants from a sailing club at Ohrid lake will travel to Athens, at Saronic Bay. The plan is to run this event as soon as the restrictions are waived too. Participants of this event will be sailing in the safe waters of the Saronic Bay.
Tunisia - Malta
Participants will be recruited by IMFMM in Tunisia. They will travel to Malta where they will be hosted by the biggest maritime training centre on the island. Some activities will take place in the training centre and some days will be spent onboard a sailing yacht. The participants will also visit local shipyards, marina and meet the local maritime authorities.
Depending on the participants' prior experience and their involvement into the training sessions listed above, they will be awarded sailing certificates at levels corresponding to their skills.